Scroll down to view our Building Godly Character in Your Kids Series Sponsor!
A man without self-control is like a city broken into and left without walls. – Proverbs 25:28
Self-control is an important part of being a functional and thriving adult in this world. It's necessary for employment, successful relationships, and one's walk with Christ. It's certainly something we want our children to learn, so teaching children self-control is very important.
But how do you teach a child self-control?
Self-control simply means practicing control over our actions, emotions, and thoughts so we can make wise choices. Of course, self-control is a fruit of the Holy Spirit and is something that we can see growing in our children as they continue to grow in the Lord. There are some basic principles, practical activities, and simple lessons that will help us teach children self-control in a way that sets them up for success.
Self-Control: Practicing control over our actions, emotions, and thoughts so we can make wise choices.
Here Are 7 Practical Tips for Teaching Children Self-Control
1. Identify Disobedience Vs. Childishness
Although this may not be something you need to point out to your child, it's important as a parent to realize that self-control issues can be behaviors that are simply childish OR they can be behaviors that are willful disobedience.
Childish behaviors need instruction, patience, and wisdom as we consider their maturity level. Willful disobedience requires all that as well as clear expectations and effective consequences. Either way, you'll want to take those opportunities to teach them better choices and instruct them in self-control.
In both scenarios, we want our children to stop and think through choices before acting, considering the wisdom of the instruction they have received. This is hard for adults, let alone children! It takes practice as our children build the habit of self-control with the help of the Holy Spirit.
2. Teach the Why's and How's of Self-Control
Your kids need to know that God wants us to develop the habit of self-control and learn what the Bible says about it. Proverbs 25:28 says that "a man without self-control is like a city broken into and left without walls."
We leave ourselves open to sin and calamity when we don't practice self-control! This is easy for kids to see when you talk about discipline and consequences.
Here are more scriptures about self control to consider:
1 Corinthians 10:13 No temptation has overtaken you that is not common to man. God is faithful, and he will not let you be tempted beyond your ability, but with the temptation he will also provide the way of escape, that you may be able to endure it.
Galatians 5:22-23 But the fruit of the Spirit is love, joy, peace, patience, kindness, goodness, faithfulness, gentleness, self-control; against such things there is no law.
2 Peter 1:5-7 For this very reason, make every effort to supplement your faith with virtue, and virtue with knowledge, and knowledge with self-control, and self-control with steadfastness, and steadfastness with godliness, and godliness with brotherly affection, and brotherly affection with love.
How Do We Practice Self-Control?
Stop and think! Learning to pause before acting or speaking is possibly one of the hardest parts. But remind them to stop and think before they react to an injustice, a difficult situation, or a temptation. It's the perfect time to recite the memorized verses together until they can do it themselves.
Pray for God's Help! Teach them to pray silently or out loud and ask God to help them know what to do and give them the strength to do it!
3. Talk Through or Act Out the Process of Practicing Self Control
One thing that is a HUGE help in my home is to practice TOGETHER what we should do when we're faced with a hard situation and need to practice self-control.
During family dinner some night, talk about what self-control is and how to practice it. Then play the "What if" game, going through each scenario below and talking about (or even better, acting out) the self-controlled response vs. the out of control response. Be sure you parents get in on it, too!
Come up with a list of your own based on your child's current experiences and struggles. Here's a good place to start:
What if your brother hits you and a parent didn't see it?
What if you see candy on the counter and nobody is around?
What if the timer goes off for screen time ending but mom didn't hear it?
What if you're halfway done with math but you're tired of it and want to play?
What if your brother is getting mad at you making faces but it's still kind of funny?
What if you're losing a game and you feel like it's not fair?
What if you are sharing pie with your siblings and there's just one big piece?
What if the line for the game opens up and you really want to be first but so do all the other kids?
What if the Sunday school teacher asks what happened and you're worried you'll get in trouble? What do you say?
4. Coach Them in the Moment
As you go through your day, be looking for situations where you can speak to your child's heart about self-control and remind them of the things you've been learning together.
Remind them of the practice you've done or make a mental note to practice this scenario during the next family meal. When they get it wrong, just say "let's try that again using self-control!" Then allow them to back up and "do over" their reaction.
5. Set Them Up for Teachable Moments
Play fun games and provide teachable moments that help them practice their self-control muscles in a safe environment!
Here are some ideas:
Go to the store and remind them to use self-control, not asking for or touching anything without permission.
Play a family board game and remind them about self-control in playing and any frustrations they encounter.
Play a game like freeze tag, the quiet game, or red light green light and talk about how they practice self-control over their bodies.
Use blanket time for young children and solo quiet time for olders where they are to stay on a blanket or in a room quietly for short periods of time, slowly adding to that time as they learn self-control.
Give them a few candies before starting a short lesson and tell them that if they wait until the end of the lesson to eat them, they'll get even more candies! (bonus if it's a lesson of self-control)
Teach them to do their work before they play. This is particularly helpful for getting chores and homeschooling done diligently.
Work on good habits with a focus on self-control and making wise choices
6. Praise and Reward Overall Progress
Giving them treats and rewards for every demonstration of self-control provably isn't a good idea. But what we've found incredibly effective is rewarding overall progress.
So, if a child begins to show marked improvement in being able to exercise self-control in general, or for a particular challenge they had been struggling with, reward them for the growth in character you see! Special dates with mom or dad, extra privileges, or a contribution toward something they have been saving for are all good choices.
7. Make self control a Family Affair
Working together as a family on self-control makes it stick even more! Share with your children what YOU are practicing and praying about in this character quality. Invite them into your Bible studies on that topic and share what you're learning. We can point ourselves and our children to Christ for a lasting impression of genuine godly living!
***
Make sure to sign up here and have the series posts and giveaways delivered straight to your inbox!
Visit today's Building Godly Character in Your Kids Series Sponsor below!
Looking for a great handwriting curriculum? The BestEver Handwriting Series teaches children the correct formation of Manuscript letters through Cursive writing. Handwriting mastery at all levels is achieved through well-designed practice workbook pages. Belief in the importance of handwriting as a foundational skill was the driving force in the creation of a set of workbooks that would guarantee student success in mastering this personal skill that will last a lifetime.
Have a kid struggling with anger? Get MORE help teach your children how to practice self-control when dealing with anger. Get the Self-Control Bible study and character unit! Includes copywork, memory verses, activities, coloring pages, and more!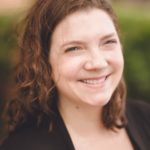 Tauna is a Jesus follower, wife, mom, [domestically challenged] homemaker, homeschooler, and writer. Her passion is to help women pursue God's call on their lives (no matter the learning curve) and rely on Him to equip us for the task! You'll find her at ProverbialHomemaker.com, bringing you encouragement and tools for your journey.[magicactionbox]