When it comes to the best homeschool astronomy curriculum for high school, there's one resource that we trust the most. If you're wondering how to give your high school homeschooler an engaging, hands-on science experience, keep reading to learn what high school astronomy curriculum we recommend and why.
What does astronomy teach in high school?
Astronomy deals with all things in the solar system: planets, stars, black holes, celestial bodies, and more. Studies within this subject deal with explaining things we can see in the night sky, the universe, and beyond. Science can often be seen as a controversial subject to study depending on your religious beliefs.
Christian homeschoolers often take the biblical approach to creation, while neutral or non-Christians tend to lean toward the Big Bang Theory. When choosing whether or not your high school students should take astronomy, keep in mind whether or not there is any religious theme when choosing curriculum and resources.
Is astronomy necessary for my high schooler?
The short answer is no; however, most (if not all) states require a certain amount of science credits for graduation. As homeschoolers, you are able to choose from a variety of earth sciences and science-based classes that qualify as creditable courses. In this case, astronomy could be taken to fill a science credit.
Astronomy is also an eclectic course that most high schoolers find interesting, especially if there's an interest in pursuing a career in meteorology, climatology, or even science teaching. Taking this class as part of your high school electives will set your students up for further study should they choose to continue this path in college.
The Best Homeschool Astronomy Curriculum for High School
As I mentioned earlier, there's one high school astronomy course we trust – Journey Homeschool Academy. They offer a variety of science courses for all grades distinctly from a Christian worldview. I especially recommend their astronomy curriculum for middle and high schoolers because it is rooted in biblical truth. There are also other facets of this academy that I think you'll enjoy as well.
Can you learn astronomy in high school?
Learning on a Deeper Level: Journey Homeschool Academy doesn't stop at the surface level with students. Instead, lessons are created to provide your students with reading, writing, watching, and asking questions. They help alleviate the feeling that you have to be fully hands-on in your child's learning experience. Instead, they bring the full educational experience so you can be more hands-off.
The Four-Step Learning Experience For This Astronomy Curriculum For High School
With Journey Homeschool Academy, your student will receive a four-step learning experience in the basics of astronomy and beyond. Key concepts are taught in an easy-to-understand, conversational tone, with practical applications and hands-on activities. This makes the Journey Homeschool science course stand out among other homeschool curricula.
engaging video lessons

weekly comprehension quizzes

weekly field guide assessments

reading assignments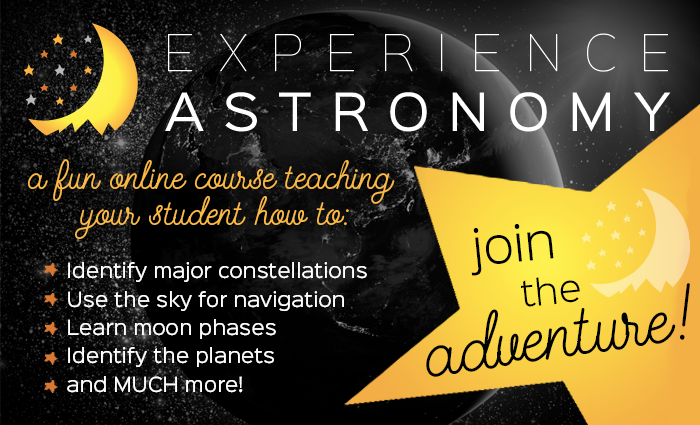 Option to Earn a High School Credit
Another unique opportunity this academy offers is the ability for your high school student to earn a high school science credit. They can sign up for their Experience Astronomy Level C program and gain access to an additional 12 training videos and assignments. This takes the guesswork out of what is needed to earn an actual credit that can be noted on your student's transcript. When taken as independent study it will save you hours of instruction time.
Reasonably Priced
When it comes to online learning, sometimes the list price can be a huge setback, but not with Journey Homeschool Academy. For less than $280, your student will have access to the weekly video lessons, the field guide, the course guide, quizzes, and optional reading assignments. These are the basics of what they'll need and receive to fully experience the course.
For only $279, your student gets access to all that was previously mentioned, plus 12 advanced training videos, projects, study guides, and a certificate of completion. The extra additions are what will help your student gain a science or elective credit for having taken the course. There are also payment plans and multiple student discounts available.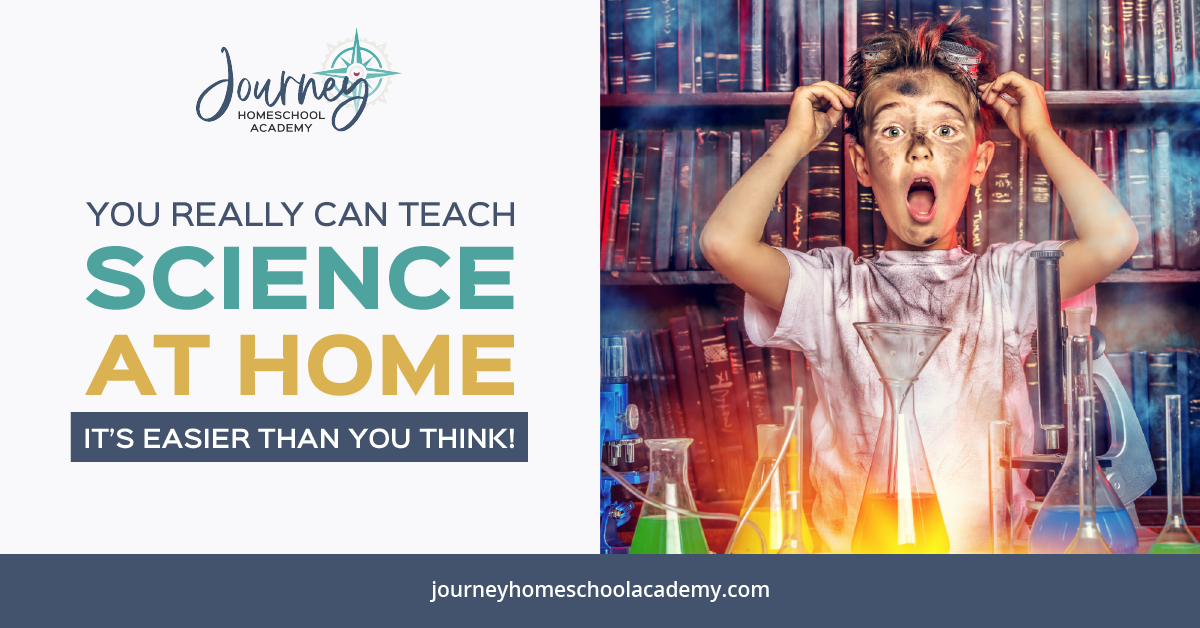 Whether you're looking for various grade-level astronomy lessons or high school biology, chemistry, or physics courses, Journey Homeschool Academy has you covered with its video-based, hands-on courses that will keep your students wanting to learn more at their own pace. Alleviate some of the teaching stress, save a lot of time, and let Mr. Gilkerson do what he does best – teach.
There's no doubt that your students will enjoy any course they take through this academy. They will also receive an education experience built on Christian views, relating all back to the beauty of God and His creation. If you've taken courses through Journey Homeschool Academy, feel free to share your experience and feedback in the comments below.
Here are a few examples of what others are saying about this astronomy lesson:
" I can't express enough how Journey Homeschool Academy simplified teaching homeschool high school science. I don't know that it could get any easier than this setup. It was great for me, and it was great for my daughter."
– Melissa Andersen
Homeschool Mom
"The astronomy course engaged my daughter immediately and gave her the tools and confidence to manage most of it herself. She absorbed the content like a sponge, became the family expert on astronomy, and developed an interest in astronomy that will strengthen her college applications while enriching her life."
– Beth T.
Homeschool Mom
And if you're new to homeschooling or using online learning as part of your lesson plans, then I strongly suggest giving Journey Homeschool Academy a try (and tell them I sent you ;)).