As moms, we want to do our best to be good moms who meet the needs of our kids, and love them as we should. Even with my best intentions as a mom, there have been many times when I just felt like I was a BAD MOM, and I was failing in my efforts.
Sometimes those feelings came from the way I responded wrongly to the kids; other times the thought that I wasn't a good mom came as I saw behavior in my kids that wasn't what I wanted.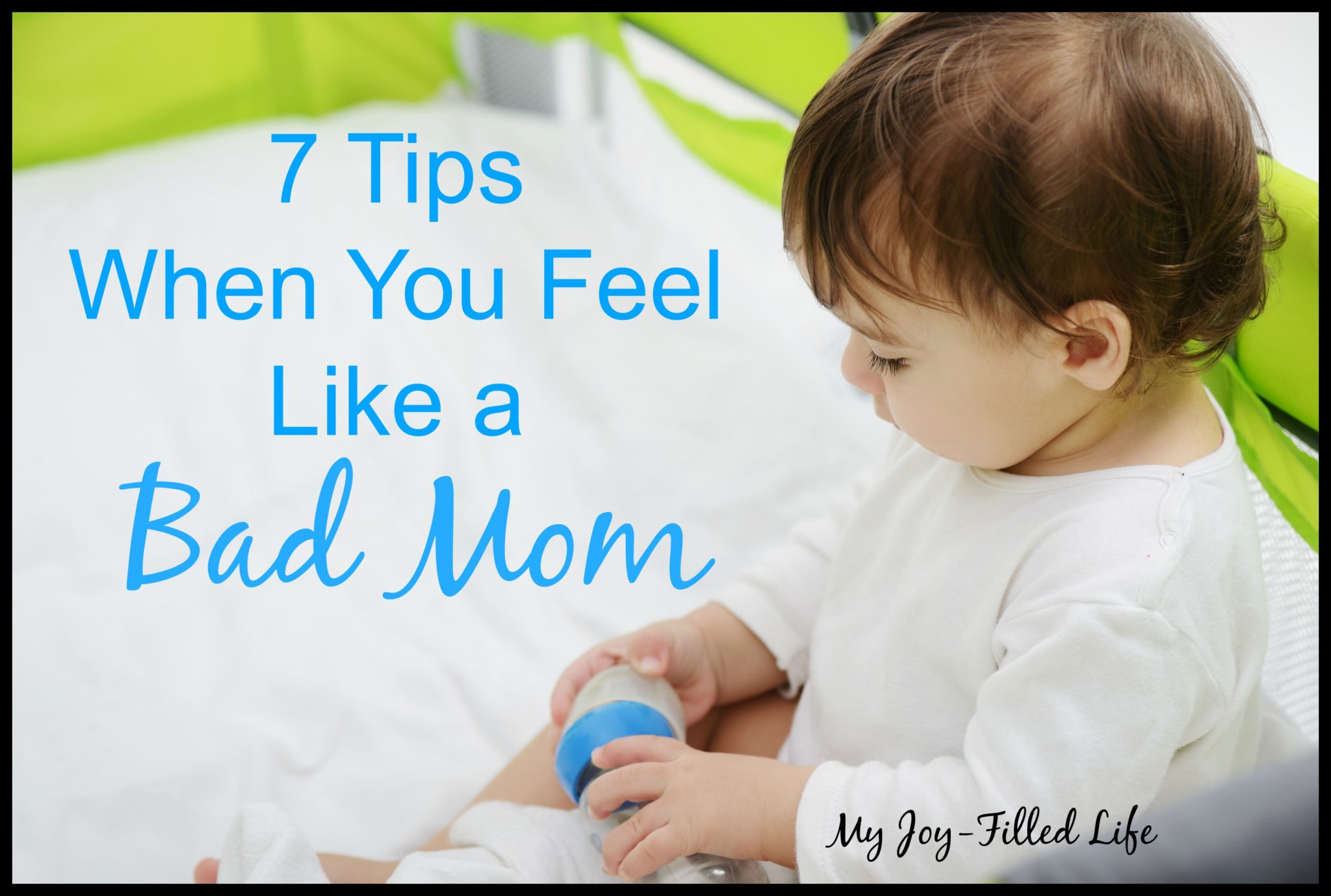 Join me over at My Joy-Filled Life where I am sharing tips on what you should do when you feel like a bad mom, and are discouraged about the mistakes you see yourself making, or the negative character issues that you see in your kids.